Building Black Wealth.
Creating Strong Communities. 
In 1944, the Carver Savings and Loan Association opened as Nebraska's first Black-owned financial institution.  The mission was to increase access to loans for African-Americans and North Omaha residents.  The Carver became the central point for making investments in the community.  It closed in the mid 1960's.
Some of Omaha's most influential African-American leaders, including Judge Elizabeth "Betty" Ann Davis Pittman, the first African-American female graduate of Creighton University and first African-American female judge in the state of Nebraska, once had offices in the building.
A group of determined leaders realized the need for Black wealth, savings and investments to stay in the community with a structured system for establishing economic security and building trust. – History of Carver Bank, by Adam Fletcher.
The Carver Building was also the location where Whitney Young, Jr. launched a highly successful home ownership program for African-Americans in the 1950's, before he became the national president of the Urban League.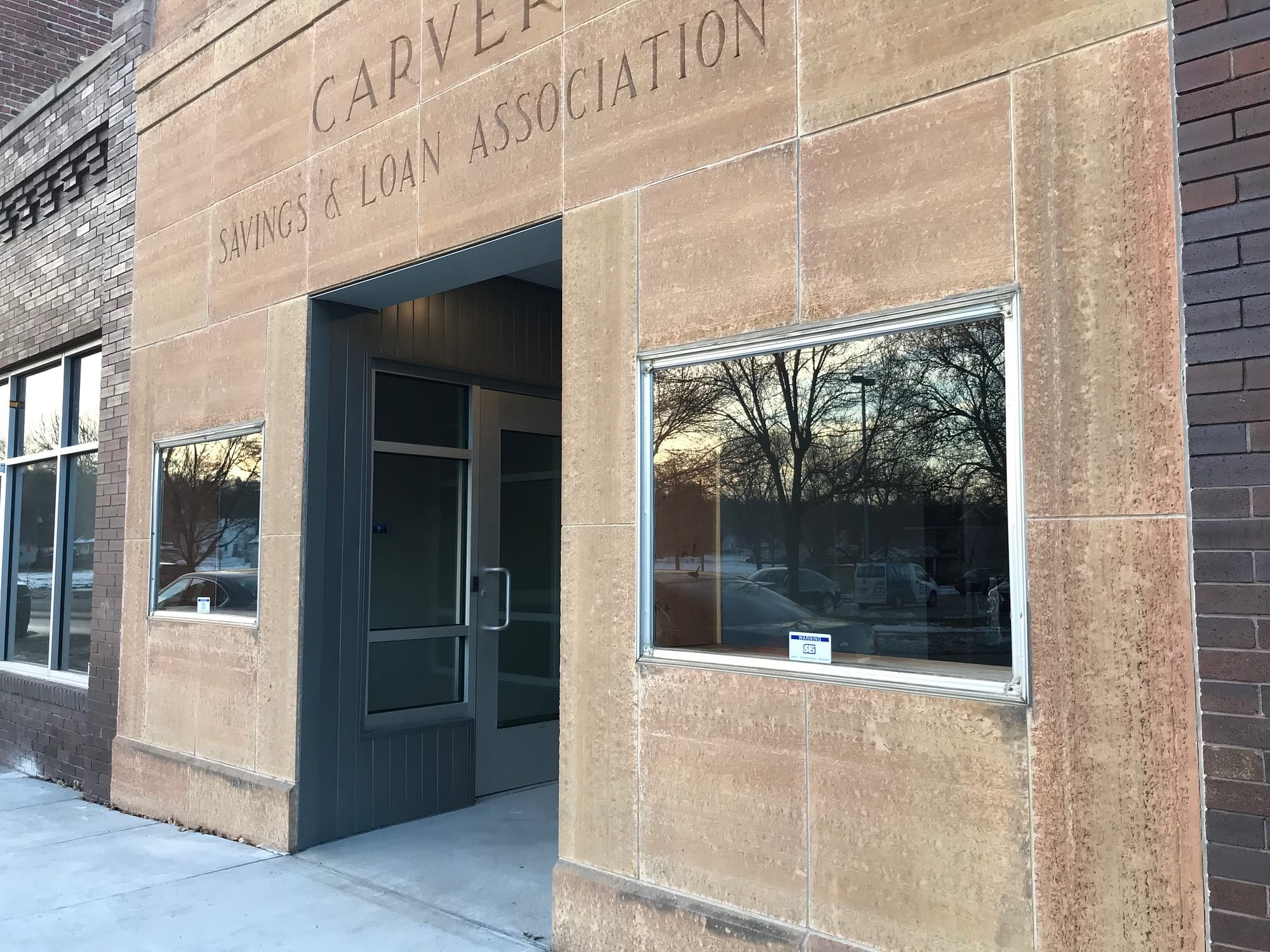 78 years since the original Carver opened, the new Carver Legacy Center, an innovative collaborative partnership will once again bring a financial center back to Historic 24th and Lake Streets.  The goal is to increase access to credit, capital and loans for African-Americans and North Omaha residents.
The Carver Legacy Center is a Black-owned financial and wealth building system and features a joint venture with American National Bank, member FDIC insured.
Because of the joint venture, individuals, businesses, ministries and organizations can establish "Carver Legacy" accounts at all American National Bank locations.  Loans issued will support African-American business owners and individuals in the greater Omaha metro area and North Omaha residents, subject to banking regulations.
The Carver Legacy Center at 24th and Lake will house:
Carver Legacy Financial Services Center (focused on business and home loans)
Business HUB and Accelerators
The Revive Store and Pop-Up Incubator
Historically, at the heart of every thriving African-American community, was a strong financial institution.  Tulsa, Durham, Richmond, North Omaha and many others.
When African-American businesses and communities thrive, the whole region will win.